Welcome to SawingFacts, the ultimate destination for woodworking enthusiasts seeking expert advice, accurate reviews, buying guides, and informative tips on woodworking tools like the best saws on the market.
Our website is built on a foundation of expertise, quality, and user satisfaction. Our founder, Luis Morgan, is a passionate woodworking enthusiast committed to delivering unbiased and informative reviews that help our readers make informed decisions about the tools they need to pursue their woodworking projects with ease.
At SawingFacts, we believe in a world where everyone can have access to reliable information and expert opinions about woodworking tools without going through the trials and errors of finding the right tools. We have a team of experts with years of experience in the industry. We've worked with all types of saws, from circular saws to jigsaws, and we know what makes a great saw. We provide comprehensive and honest reviews of various woodworking tools to help you choose the best tools for your projects.
Our Team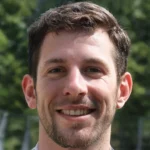 Donald Mitchell
Tester/Reviewer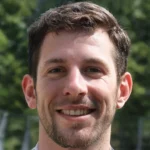 Jennifer Garcia
Tester/Reviewer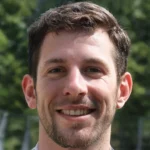 Frank Lablanc
Editor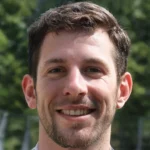 Luis Morgan
Editor-in-Chief
Our commitment to quality and expertise has earned us a reputation as one of the top saw review sites on the web. We've been featured in several major publications and have received recognition from leading brands in the industry. We're also proud to be partnered with some of the most reputable saw manufacturers, who trust us to provide honest and accurate reviews of their products.
As Seen In
At SawingFacts, we believe in transparency and honesty. We may earn a commission on some of the products we review and recommend, but we never let that influence our editorial process. Our editorial process is designed to ensure that our reviews are objective and helpful. We only recommend products that we believe are truly the best in their category, and we're always upfront about any affiliate relationships we may have. We conduct extensive research on each saw we review, evaluate their features, specifications, and performance, and compare them to other saws in the same category. We then purchase the saws with our own funds and conduct rigorous testing to evaluate their performance and ease of use. Our evaluations are based on a number of factors, including performance, features, price, and overall value. Our readers can trust us to provide unbiased and accurate reviews, based solely on our expertise and experience in the industry.
We understand that the needs of our readers vary, and we strive to provide reviews that cater to a wide range of users, from beginners to professionals. We also provide informative guides on choosing the right tools for your woodworking projects and tips to help you get the most out of your tools.
Our website is dedicated to delivering the highest quality content and ensuring user satisfaction. We believe that trust is essential in our relationship with our readers, and we prioritize transparency, honesty, and accuracy in all our content.
Join our community by following us on Facebook, Twitter, Instagram, Pinterest, and YouTube. If you have any queries or suggestions, feel free to contact us at SawingFacts@gmail.com.
Thank you for choosing SawingFacts as your go-to source for woodworking tools and accessories.
Regards,
Luis Morgan
Founder & Editor-in-Chief, SawingFacts